Goodman's Landscape Maintenance, LLC. has been on the mission of beautifying Arizona since 1984. We don't just provide landscaping services for residential customers, we also love to take care of the valley's commercial properties. Whether your commercial property needs a new fresh look or regularly scheduled maintenance, we have the equipment, experience, and staff to get the job done right. We have an A+ BBB rating and we are commercially licensed, bonded, and insured (A-21 Commercial ROC #288206).
Check out a few before and after pictures of commercial landscaping projects we have done in Phoenix, Arizona and surrounding areas.
Biltmore Shores Project
This project required us to demo existing planter areas, 2,200 sq. ft. of grass, 180′ of concrete and 11 existing shrubs and trees. We then installed a custom irrigation system that included pop up sprinklers and drip valves for planter sections. We also installed 440 feet of concrete curbing, rocks/granite, and 16 landscape boulders.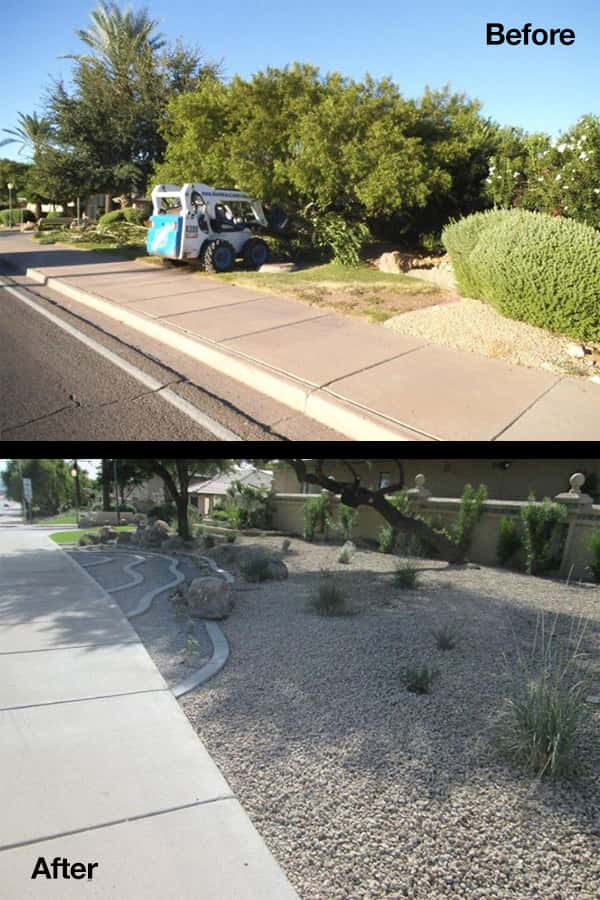 Hyatt Regency Project
This project required us to rebuild 7 openings and expand existing openings on the third floor of the hotel. We also had re-pour 170 sq. ft. of concrete, stucco, and re-shape 3 planter islands. View the entire album of this commercial property landscape redesign.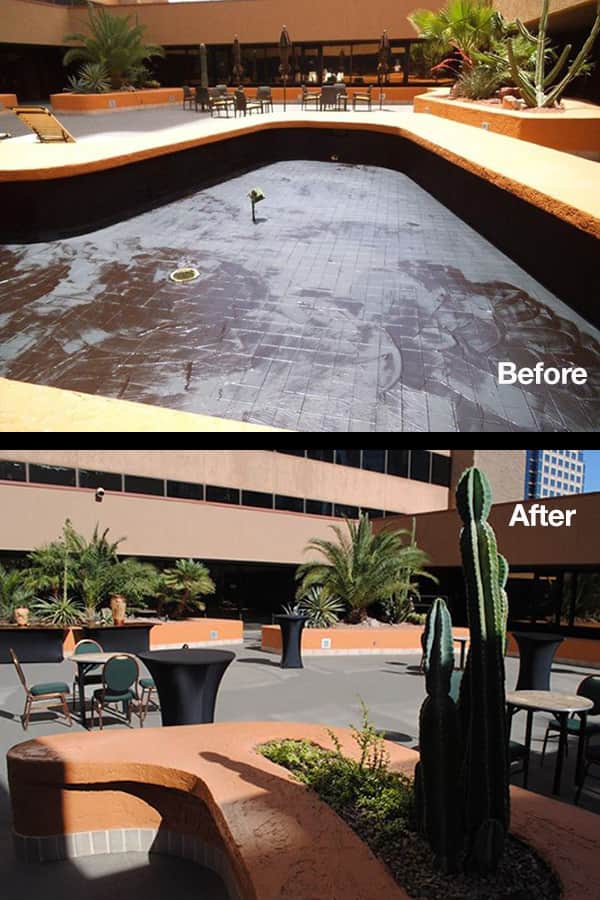 Cactus Christian Fellowship Church
We needed to demo, remove, and re-spread granite so we could trench and install approximately 25 feet of gas line to the fire pit location. We installed a custom fire pit with pavers and wall seating topped with flagstone. You can also see the front entrance wall seat we built.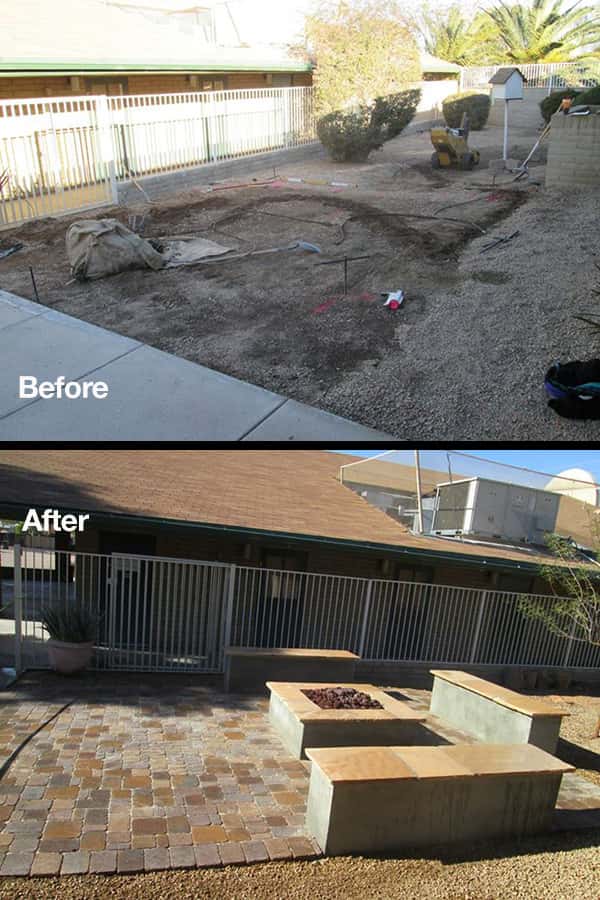 These are just a few examples of how Goodman's Landscape can help you with your commercial property. Contact us today to setup a free estimate with one of our commercial landscape professionals. We are here to help!