As a full-service landscaping company in Phoenix, Arizona, we deal with all types of issues with our customer's irrigation systems. We have an experienced staff that specializes in irrigation repair, so we get the job done right, the first time. Dealing with an irrigation expert like Goodman's will help you save money in the long run because we don't take short cuts when it comes to quality parts and our work. With our irrigation services, you know that your irrigation system will last the test of time.
Irrigation systems can be nice for Arizona residents because watering trees, plants, and a lawn with the right amount of water at the right time of day can be a challenge. The right amount of water depends on the type of plants you have. Making sure that you provide your plants with the correct quantity and frequency of water will help make sure your landscape stays beautiful. If your irrigation system isn't working properly, then your plants aren't going to last in the Arizona summer heat. Unfortunately, irrigation systems can sometimes be complex, so the typical homeowner could have difficulty troubleshooting problems themselves. In no particular order, check out the top 17 problems Arizona residents face each year with their irrigation systems. All of the pictures below are from irrigation problems that Goodman's have corrected for our customers over the years.
1) Small leak in poly water line – leaks in poly water lines are fairly common, especially as your irrigation system ages. The picture below shows a line that is leaking underneath a palm tree, which makes it a bit more difficult to fix.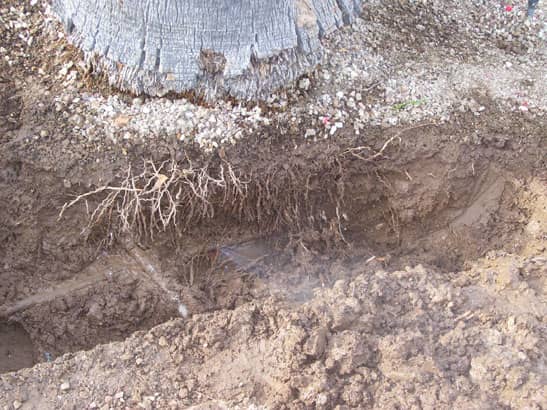 ---
2) Irrigation valve malfunction – depending on how long your irrigation valve is open and the amount of water that leaks, it could add quite a bit of money to your next water bill.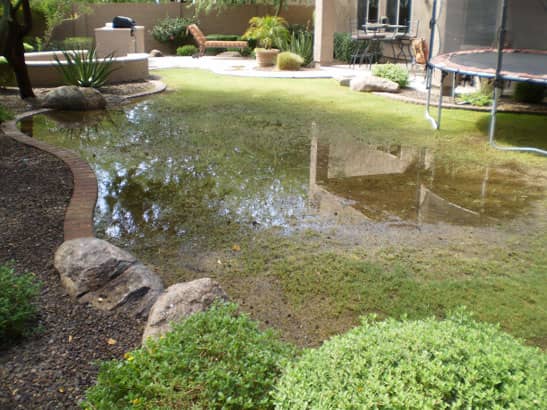 ---
3) PVC pipe leaking – repairing a leak by patching it instead of replacing the pipe is the easier thing to do, but we recommend replacing the entire pipe so you don't run into the same problem again down the road.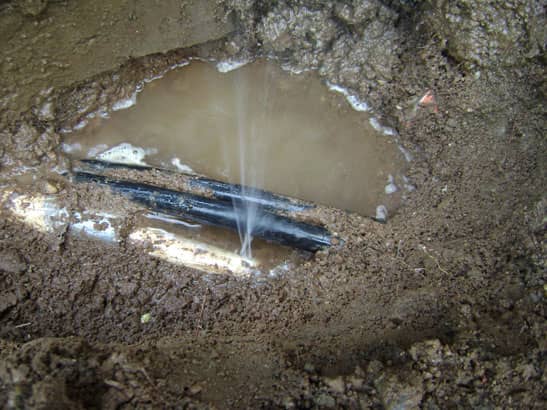 ---
4) Broken sprinkler head – sprinkler heads can break because of a variety of reasons. The most common reasons are dogs, lawn mowers, people, and tree roots. Replace each sprinkler head as they break or you might find that your entire yard is full of broken sprinkler heads. Don't worry, you can always call us, the sprinkler system repair experts to schedule an appointment.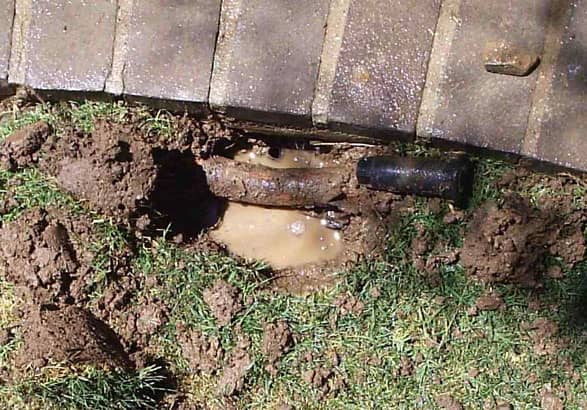 ---
5) Old or deteriorated poly water line – As your system ages, make sure to inspect all of your lines for cracks and leaks. This will help prevent you running into a larger problem in the future.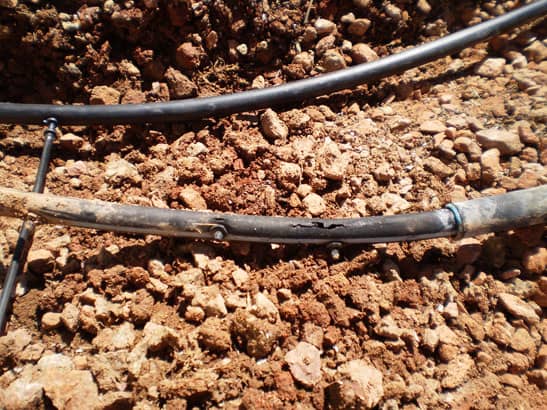 ---
6) Tree roots pinching poly water line – this causes leaks and other nasty problems with your irrigation system. Running new lines to replace these are recommended.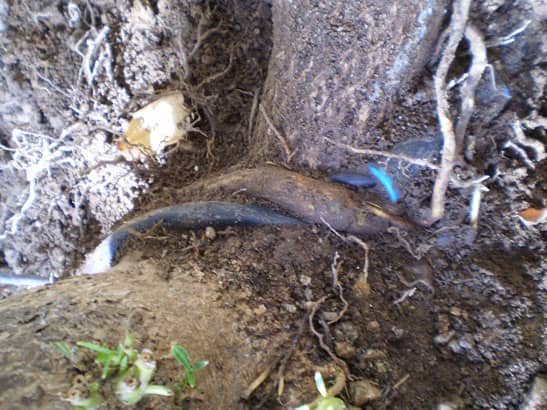 ---
7) Old and deteriorated above grade valves – Inspecting your irrigation valves each year is recommended. If your system is quite old, it is probably time to change them instead of trying to repair them.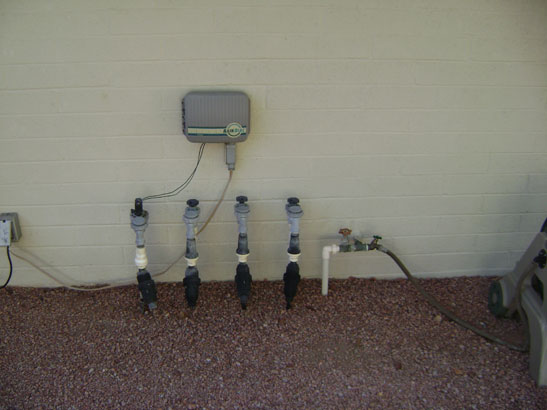 ---
8) Improper PVC pipe leak repair – this is an example of someone trying to repair a leak in a PVC pipe instead of replacing the entire pipe. Needless to say, their attempt didn't work and the PVC pipe still had a slow leak.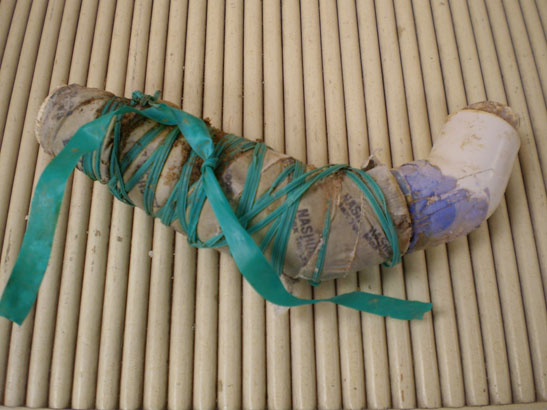 ---
9) Broken irrigation timer module – the irrigation timer is the brain of your irrigation system so it needs to be maintained properly. If you have a broken timer, you have a broken system and you will need to replace the timer module.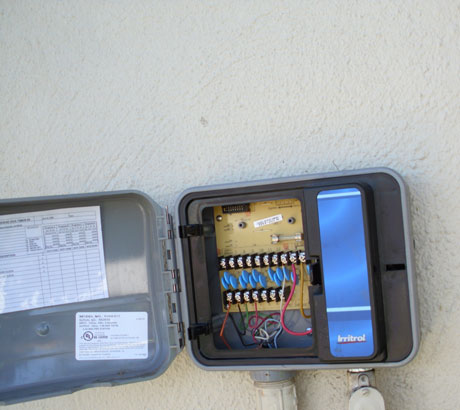 ---
10) Valve box filled with water – making sure that you don't have leaks in your valve box will help increase the life span of your entire irrigation system.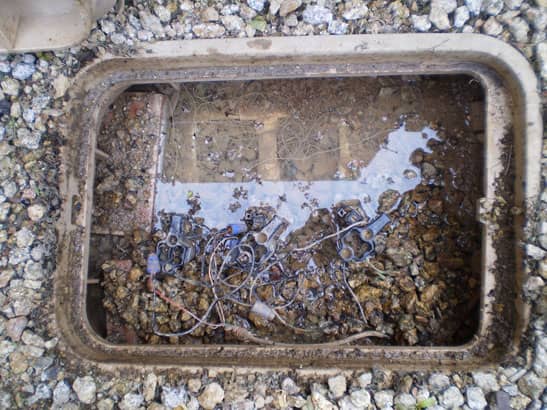 ---
11) Broken lawn head because of roots – here is an example of a broken lawn head because of impeding tree roots. You need to first eliminate the tree roots and then replace or repair the lawn head.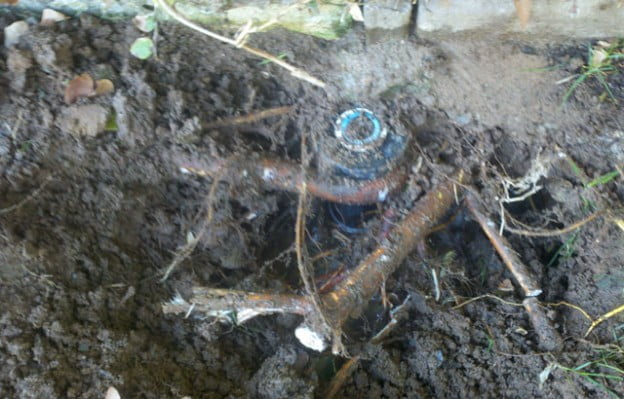 ---
12) Broken valve diaphragm – rocks, pebbles, and other debris can get damage or break your valve diaphragms. Cleaning them out usually will fix the problem.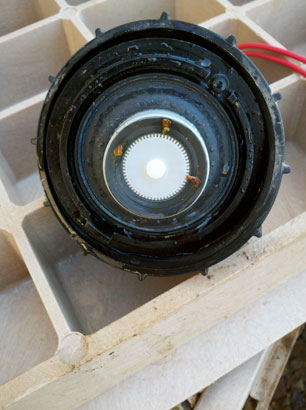 ---
13) Debris in irrigation line – pebbles, rocks, and other debris can get into your irrigation line, which can cause flooding, and more. Cleaning them out regularly will help prevent any unwanted problems.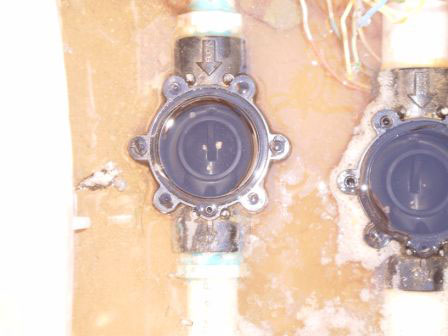 ---
14) Clogged drip line – If your system isn't running properly in certain areas, your lines might be clogged.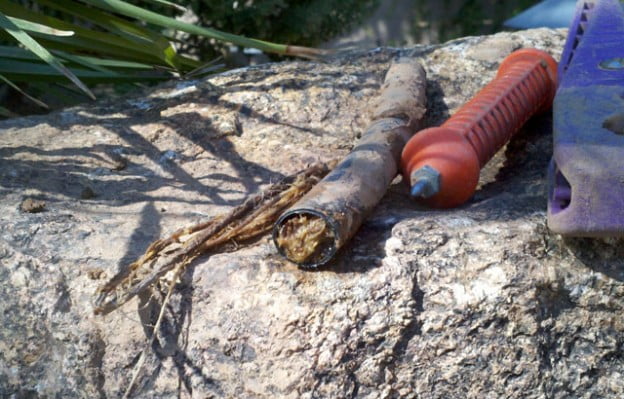 ---
15) Debris clogging Y filter – Regularly cleaning out your Y filter will help maintain your irrigation system.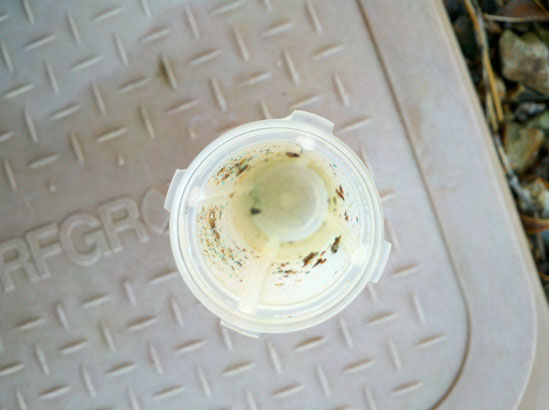 ---
16) Poorly installed irrigation component – There are quite a bit of examples of how-not-to install various irrigation components. This customer didn't like how the vacuum breaker could be seen through the house's window.
---
17) Fungi growing in and on irrigation valves – this can happen when an irrigation system is neglected and not properly maintained each year.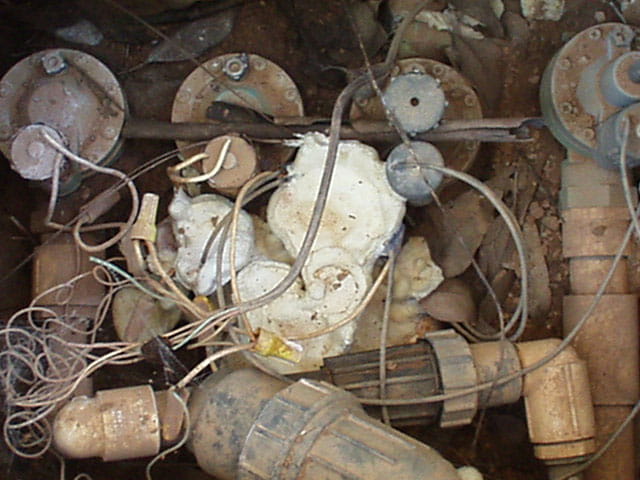 ---
Goodman's Landscape is here to help!
Just like you take your car into a mechanic to get regular maintenance services, we recommend that you have a licensed irrigation expert inspect your irrigation system on a yearly basis to help prevent all of the irrigation problems above. It is better to catch the small problems and correct them right away before they turn into bigger problems later.
There is a wide range of irrigation systems available in today's market and there is also plenty of ways to install them incorrectly. We are here to help. Give us a call to learn more about why Goodman's Landscape Maintenance, LLC. has been a leading provider of irrigation system install and repair in Phoenix, AZ since 1984!